Welcome to WRE 2021!
The 7th International Conference on Water Resource and Environment (WRE 2021) will be held in Xi'an, China from November 1-4, 2021.
Considering the current Covid-2019 Situation, a hybrid mode of Offline and Online presentations will be conducted, for participants who are not able to join physically, Online presentations via Microsoft TEAMS will be available.
Debuted in July 2015, the first WRE conference was held in Beijing with more than one hundred participants. The WRE conference highlighted the needs to maintain the sustainability of indispensable water resources under increasing uncertainty and to protect the fragile water environments under the growing concern of intensive use of water we are facing today. As an annually held conference, this conference has been successfully held Online in 2020, and physically held in Shanghai, Qingdao, Kaohsiung, and Macau in the past years.
Having held the position under several of the most important dynasties in Chinese history, Xi'an is one of the oldest cities and the oldest of the Four Great Ancient Capitals in China. It is the capital of 13 ancient dynasties in China, which could date back to 1200 years ago. Even before the lives of Christ, Mohammad, and Siddhartha, Xi'an was an excellent city and already influencing the world outside of the Great Wall of China. Best known for its ancient historical ruins, museums, cultural relics, and archaeology, Xi'an draws visitors wanting a glimpse of the Middle Kingdom 's long and spectacular history.
We look forward to meeting you all in the beautiful city Xi'an!
Publication
Unpublished and original papers are encouraged to submit via the
Online Submission System
. All submitted full papers will go through the peer review process and acceptance will depend on the quality, originality, language and relevance.
• Selected papers will be recommended for publication in related SCI-indexed journals with Impact Factor, including but not limited to:
• Accepted papers will be recommended for publication in the following regular journals:
Engineered Science
(Indexed by Scopus)
ES Energy & Environment
Case Studies in Chemical and Environmental Engineering
International Journal of Environmental Protection
Journal of Water Resource and Hydraulic Engineering
WRE 2020 Best Awards | Congratulations!
Best Oral Presentations
WRE3761
Impact of galvanic corrosion between lead and stainless steel on drinking water quality
Mr. Saroj Adhikari, Chaoyang University of Technology

WRE4155
Bioadsorption of methyl orange and methylene blue contained in water using as bioadsorbent Natural Brushite (nDCPD)
Dr. E. Joaquin-Medina, Instituto Politécnico Nacional-UPIIG

WRE3924
Performance analysis of a novel two-stage semi continuous anaerobic digester in co-digestion of fruit and vegetable wastes and activated sludge
Mr. Herald Wilson Ambrose, Indian Institute of Technology


Best Poster Presentation
WRE3830
Influence of abiotic factors on zooplankton structure in some lakes of Chelyabinsk region (Russia)
Dr. Irina Mashkova, South Ural State University, Chelyabinsk
Organizer
---
Co-organizer
---

Supporters
---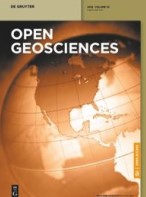 Partner
---
News
---
1. WRE2020 Conference Proceedings have been indexed by Ei Compendex and Scopus. 【February 20, 2021】
2. Welcome Prof. Hassan Karimi-Maleh to join WRE2021 as Keynote Speaker! 【January 11, 2021】
3. Selected papers of WRE 2020 have been published in Regular Issue (
Vol. 19, Iss. 1
) in Applied Ecology and Environmental Research (IF=0.712). 【December 23, 2020】
4. Welcome Prof. Dominic C. Y. Foo to join WRE2021 as Keynote Speaker! 【December 16, 2020】
5. WRE2020 Conference Proceedings have been published by IOP Conference Series: Earth and Environmental Science (EES) in
Volume 612
. 【December 9, 2020】
6. Selected papers of WRE 2020 have been published in Regular Issue (
Vol. 18, Iss. 6
) of Applied Ecology and Environmental Research (IF=0.712). 【December 3, 2020】
7. Selected papers of WRE 2020 have been published in regular issue (
Vol. 18, Iss. 4
) of Applied Ecology and Environmental Research (IF=0.712). 【September 8, 2020】
8. We are happy to announce that WRE2020 is successfully held Online via Teams during August 23rd to 26th, 2020. We had a technical program that consisting of 2 welcome speeches, 1 international keynote speech, 57 oral presentations, and 11 poster presentations. 【August 29, 2020】
9. Special Issue of WRE2019 - "Water Environment Protection and Contamination Treatment" - has been published in Environmental Science and Pollution Research (
Vol. 27, Issue 28
) (Springer, IF= 3.056). 【August 31, 2020】
Follow us on
---
Wechat:
Linked in: