Keynote Speakers
Prof. S. A. Abbasi
CSIR Emeritus Professor
Centre for Pollution Control & Environmental Engineering
Pondicherry University
India
---
Speech Title:
SHEFROL: A novel bioreactor for rapid and inexpensive treatment of wastewater
Abstract: The SHEFROL technology is particularly suited to the treatment of sewage (greywater) which is the most voluminous and problematic wastewater in all developing countries, including India and China. As of now over 75% of it is discharge untreated, playing havoc with rivers, lakes and ponds. It is also believed to be the biggest source of most water-borne diseases.

The SHEFROL technology revolves round the trademarked SHEFROL® suit of reactors developed earlier by Prof S. A. Abbasi and his co-workers at the Centre for Pollution Control and Environmental Engineering, Pondicherry University. In 2018 a patent was granted to it after the technology had been extensively field-tested on several pilot plants set up within Pondicherry University, in the villages of Puducherry, and a resort at Madurai. At present plants based on this technology are being commissioned in the towns of the state of Utter Pradesh, India.

The unique feature of this technology is that it is over 6 times less expensive than the next cheapest conventional technology while being as effective and efficient as the best. It is also 'self propogating', requiring very low energy inputs, material inputs and maintenance effort. Besides receiving a patent, Prof Abbasi and co-workers have also published 17 research papers in indexed international journals on the various scientific and technological aspects of the SHEFROL® technology.

The core of the technology is the SHEFROL reactor comprising of channels in which short-statured terrestrial, amphibious, or aquatic weeds are packed to capacity. The dimensions of the channels have been set by extensive modelling and optimization. Wastewater is made to flow though the channels at a depth adequate to cover the plant roots. Hence the acronym SHEFROL® to express the "sheet-flow root level" Hydrology of these reactors. The unique design and operation of SHEFROL® enables it to achieve removal of numerous pollutants in a single step, or 'pot', in contrast to conventional technologies which need several different units in series. Based on systematic screening of commonly available short-statured weeds the inventors have identified a suit of 20 weeds which are easily and freely available throughout India and of which one or more can be used in each SHEFROL system. After stacking in SHEFROL® channels these weeds gorw and reproduce as they treat the wastewater. This makes the system self-propagating as no stirring, fertilization, aeration etc are involved. For the same reason the system has negligible operation/maintenance cost or depreciation.

Biography: Prof S. A. Abbasi has been a full university professor and centre director during 1987-2015 and is an Emeritus Professor since then. Prior to it he was Head-in-charge of the Water Quality & Environment Division at the Centre for Water Resources, Kozhikode (1979-87), and a Visiting-cum-adjunct Professor at California State University (1984-1987). He has also been a Visiting Professor at the universities of Minnesota, Florida, California−Berkeley, Malaya and Al-Ahsa.

With 43 books, over 400 papers in indexed journals, 12 patents, close to 16,000 citations and a Hirsch Index currently at 70, Prof Abbasi is among the world's foremost experts in the fields of process safety and environmental engineering. In the recent Stanford University study, he was ranked among the world's top 0.5% scientists, and among the top 100 Indian scientists, independent of the area of specialisation [https://www.thehindu.com/news/cities/puducherry/pondicherry-university-professor-felicitated/article33349572.ece] .

Among numerous coveted honours and awards received by him are the National Design Award in Environmental Engineering, the IPCL award for Safety and Hazard Management in Petroleum Industries, the National Hydrology Award, the International Desalination Association's prize, and fellowships of the National Academy of Sciences and the Indian Institute of Chemical Engineers. Prof Abbasi is also well-known for his poetry (ghazal and geet), fiction, and his work on fostering inter-faith harmony.

In 1991 Prof Abbasi had set up, and has led since then, a research group on accident forecasting, risk assessment, and occupational safety at Pondicherry University. The group is among the most productive in Asia and has spearheaded the Indian R & D thrust in this field all through.

---
Prof. Dominic C. Y. Foo
Professor of Process Design & Integration
Acting Head, Dept of Chemical & Environmental Engineering
Director, Centre for Green Technologies
University of Nottingham Malaysia
Selangor, Malaysia
---
Speech Title:
Waste Minimisation through Systematic Design Methodology
Abstract: In the past three decades, process integration techniques have been developed to address various resource conservation problems, ranging from energy to material recovery. One of the widely accepted definitions for process integration is given as a holistic approach to process design, retrofitting and operation which emphasises the unity of the process. In the past decades, significant advancements were reported for various process integration techniques such as pinch analysis and mathematical programming in addressing waste and wastewater minimisation problems. These techniques are now documented in various textbooks and review papers. In this talk, various process integration techniques will be described, wish emphasis given to wastewater minimisation problems.
Biography: Professor Ir. Dr. Dominic Foo is a Professor of Process Design and Integration at the University of Nottingham Malaysia, and is the Founding Director for the Centre of Excellence for Green Technologies. He is a Fellow of the Institution of Chemical Engineers (IChemE), a Fellow of the Academy of Sciences Malaysia (ASM), a Chartered Engineer (CEng) with the Engineering Council UK, a Professional Engineer (PEng) with the Board of Engineer Malaysia (BEM), as well as the President for the Asia Pacific Confederation of Chemical Engineering (APCChE). He is a world renowned scholar in process integration focusing on resource conservation and CO2 reduction. He establishes international collaboration with researchers from various countries in the Asia, Europe, American and Africa. Professor Foo is an active author, with eight books, more than 160 journal papers and made more than 220 conference presentations, with more than 30 keynote/plenary speeches. He served as International Scientific Committees for many important international conferences (CHISA/PRES, FOCAPD, ESCAPE, PSE, SDEWES, etc.). Professor Foo is the Editor-in-Chief for Process Integration and Optimization for Sustainability (Springer Nature), Subject Editor for Process Safety & Environmental Protection (Elsevier), and editorial board members for several other renowned journals. He is the winners of the Innovator of the Year Award 2009 of IChemE, Young Engineer Award 2010 of IEM, Outstanding Young Malaysian Award 2012 of Junior Chamber International (JCI), Outstanding Asian Researcher and Engineer 2013 (Society of Chemical Engineers, Japan), Vice-Chancellor's Achievement Award 2014 (University of Nottingham) and Top Research Scientist Malaysia 2016 (ASM). He conducted close to 100 professional workshops to academics and industrial practitioners worldwide.
---
Prof. Hassan Karimi-Maleh
School of Resources and Environment
University of Electronic Science and Technology of China (UESTC)
Chengdu, China
Department of Chemical Engineering
Quchan University of Technology
Quchan, Iran
---
Speech Title:
Electrochemical strategies, A bright future for wastewater sensing
Abstract: Monitoring of water quality is an important issue in life science. Water plays an important role in life and the quality of water has a direct relation with human health. The study of the quality of drinking water and water used in agriculture and industry is one of the most important issues in the modern world today. It is important and necessary to study the level of hardness, toxic ions, and biological pollutants for the use of water resources. For this purpose, various techniques have long been used to monitoring water quality. In between, electrochemical methods sowed more attention due to fast response, low cost, high sensitivity and portable ability. This presentation review different approach in electrochemical monitoring of water pollutants and benefits of them.

Keywords: Water Quality, Electrochemical Sensors, Monitoring

Biography: Hassan Karimi-Maleh works as professor in the School of Resource and Environment, University of Electronics Science and Technology of China (UESTC). He is a highly cited researcher selected by clarivate analytics 2018 (cross-filed), 2019 (Agriculture field) and 2020 (cross-filed) and Top 1% Scientists in Chemistry and Agriculture simultaneously in ISI Essential Science Indicators. He has published more than 250 research papers with more than 14913 citations and H-index 77 and he works as editorial board of more than 20 international journals such as Ecotoxicology and Environmental Safety (Elsevier, IF 4.527), journal of food measurement and characterization. He also works as adjunct Professor in University of Johannesburg, South Africa and Quchan University of Technology, Quchan, Iran. His research interest includes development of chemically modified electrodes and DNA sensors for food, biological, pharmaceutical and environmental compounds analysis and investigation of electrochemistry behavior of electroactive materials such as polymers, organic and inorganic compounds. Recently, he focused on synthesis of nanomaterials and application of them in drug delivery and energy storage fields.
---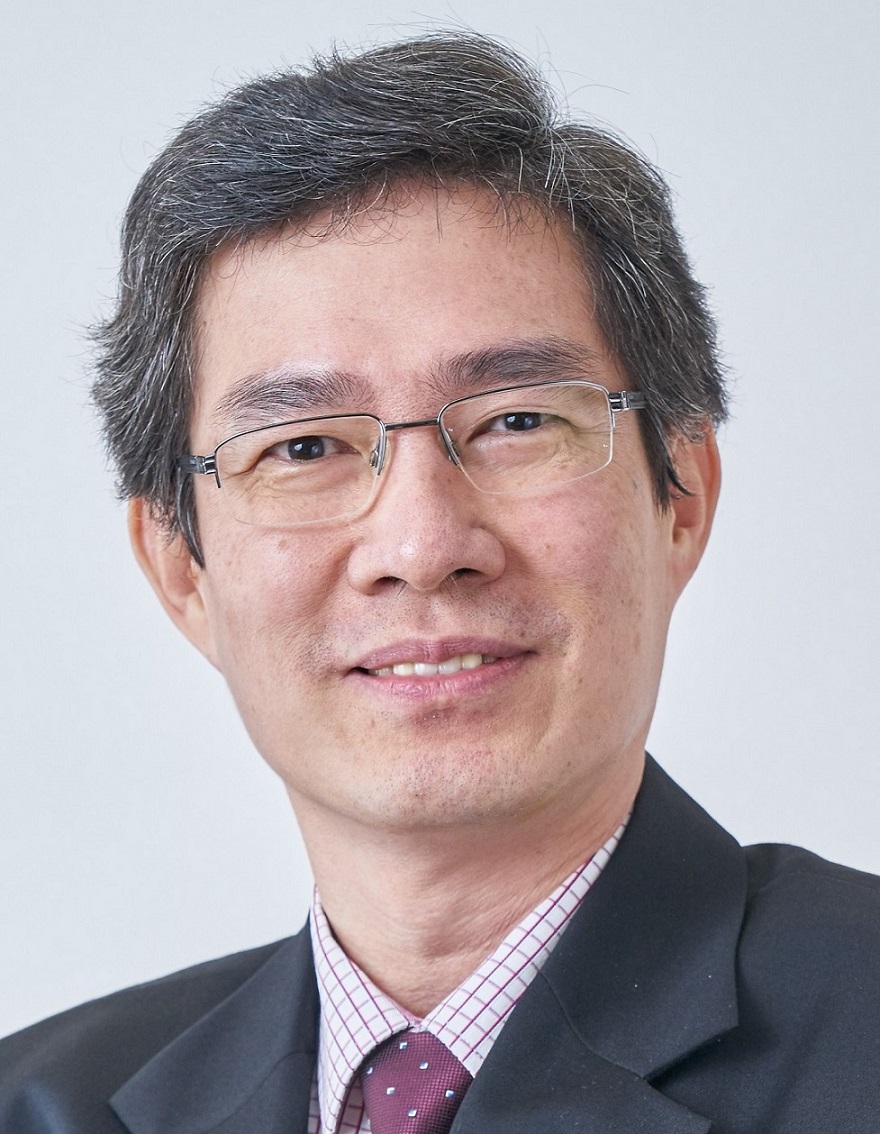 Prof. Teik-Thye Lim
Nanyang Technological University (NTU)
Singapore
---
Speech Title:
Catalytic Ceramic Membrane for Water Treatment Process Intensification: Perspective, Challenges and Future Research
Abstract: Heterogeneous catalysis for water decontamination through advanced oxidation processes has been widely investigated for decades. There is voluminous literature on lab-scale investigations of heterogeneous photocatalysis, sulfate-radical based oxidation processes, Fenton and Fenton-like processes, and catalytic ozonation for degradation of recalcitrant organic pollutants in water. Despite all the efforts to improve the catalysts, there are still very limited applications of heterogeneous catalytic oxidation processes in the real-world water treatment. This presentation provides an overview of heterogeneous catalysis for water decontamination, and addresses the several fundamental and practical issues that have hindered their adoption for real water treatment by the industry. One possible solution to overcome the challenges will be addressed. This involves coupling membrane separation process based on ceramic membrane and catalytic oxidation with nanocatalysts. In this hybrid system, the porous ceramic membrane serves as nanocatalyst support and the nanocatalysts-decorated micropores create a contiguous microreactor environment that can intensify the degradation of recalcitrant micropollutants leading to their mineralization within the ceramic membrane. Through a delicate technique of layer-by-layer depositions to form a hierarchically porous filtration layer, the water matrix constituents that can hinder the catalytic reaction process, including bulk organics and colloidal particles can be separated out by the catalytic membrane. The synergistic coupling of the two processes is demonstrated in a laboratory pilot-scale experiment.
Biography: Professor Lim obtained his PhD degree in Environmental Engineering from the Nanyang Technological University, Singapore, in 1998. He joined NTU in 2000 as Assistant Professor and is now a professor of environmental engineering. His fields of research include nanomaterials for environmental decontamination, environmental catalysis, advanced water treatment and waste-to-energy/materials. He has published over 200 journal papers and book chapters, with Web of Science citation count of 11,000. He is one of the founding editors of the Journal of Environmental Chemical Engineering, Elsevier. He has led various research projects with a total funding of over US$6 millions. Some of his inventions have resulted in 10 filed intellectual properties including PCT patents. Besides contributing to the scientific communities, Prof Lim also applied his water treatment technology to provide safe drinking water to the Asia's developing communities.
---

List of speakers will be updated soon...